September 12, 2012
Welcome back you guys!
As we count down the days to the official ENTICE ME DAY on Sept. 15/12, various blogs have been selected as a member of the official
ENTICE ME DAY: STREET TEAM!
Each blog is designated a character(s) from ENTICE by Jessica Shirvington, and we basically celebrate him/her/them for the day!
I know right! 
Today, we cheer on a bad boy you couldn't help but fall for in EMBRACE!
Today, we get to find out more about PHOENIX!
*throws confetti and makes swoony eyes*
 "Not everything is black and white, Violet. Don't believe everything you've been told."—Phoenix
He's intense, sexy and otherworldly.  Full of secrets, Phoenix is all gray in a world of dark and light. As an exile, he is not to be trusted, but Phoenix always seems to be there to protect Violet when she needs it most.  Together, they shared one intense moment of passion.  Now, when the electricity between Violet and Phoenix ignites, she discovers his hold over her has become more dangerous than ever.
Sitting in Sydney's glamorous Water Bar, Jessica reveals some enticing secrets about everyone's favorite bad boy!
Still want to know more about Phoenix?  Ask and you shall receive!
Phoenix

Age:
Looks approximately 20 years

Parents:
????

Features: 
Almost black hair with undertones of purple and steaks of sliver – remarkably like the colors of a rough cut opal. Chocolate brown eyes. Normal height.

Current status:
Full time Exiled angel.

Current relationship status:
Single, though heart may be claimed.

Fitness level:
Supernaturally and extremely good.

Favorite pastime:
Eating extreme foods and enjoying himself any way possible.

Place of residence:
Unknown.

Car:
Unknown but unlikely.

Future plans:
Have just changed.

Supernatural status:
EXILE – from the rank of Thrones.

Strengths known to date:
Speed, empath, illusion.
 You can check out this bio in all it's glory at the official EMBRACE site HERE!
Still want more?  You can go ahead and take a fun "favorite quote" quiz right here!
You can check out our review of EMBRACE here and ENTICE here!
Be sure to follow @sourcebooksfire and @EmbraceSeries as they'll be tweeting out quotes all day long AND they'll be hosting a Twitter giveaway that you won't want to miss!
The ENTICE trailer premieres on the official ENTICE ME DAY on September 15/12!  Throughout the day, get a sneak peek by reading early chapter releases, deleted scenes, win copies of ENTICE, and see a special live appearance by author Jessica Shirvington!  You can check that all our HERE!
Itching to meet Jessica!  Check here tour schedule here and see if she's coming to a city near you!!
Still in need of more?  Okay then my pretties…how about a giveaway!  *happy dance*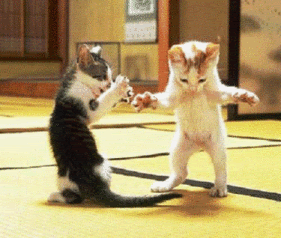 Complete the Rafflecopter below for a chance to win:
A signed copy of Entice 
A Violet Eden Tote Bag
This contest is International! yay!
Thanks for stopping by and good luck!
Go #TeamPhoenix – super sexy bad boy *RAWR*