October 15, 2012
Welcome to Week #3 of our Blogoversary Celebration!
This week, we wanted to show you all a bit more about the different faces of Chapter by Chapter during our first year of blogging.  Not only that, we also wanted to mention the bloggers that followed us after our many transitions, and stuck with us through the year!  Heart you guys!
So, as we've mentioned before, we started off at Weebly, and this is what our site looked like!  No real Header, very plain.
Then we moved to Blogger!  More choices with templates and backgrounds, but bye bye went GFC and we poofed too!
And finally, we found a new home at WordPress AND we found Anna over at Anna Marie Designs!  Chapter by Chapter turned into something that we only dreamed would be possible!
And through all these different phases in our first year, there are those bloggers that stuck with us through it all!   I know we're missing some names here, but off the top of my head, these popped into our heads automatically!!  If you aren't already, you best be following these amazing blogs!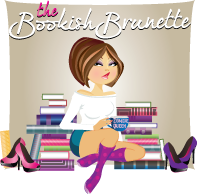 But we heart all of you too!  And we hope that you continue on with us here at Chapter by Chapter! So let's celebrate with yet, another giveaway!
There will be 3 winners chosen for this giveaway.  We have 3 prize packs up for grabs which all contain 4 books.
We will show you two (2) of the books in each package, and the other 2 will be a mystery!
Some books were courtesy of HBG, Penguin Canada, & Thomas Allen & Son, HMH, Scholastic Canada, & Tor!
and we thank them!  They are totally awesome!
There's still more books coming up from them in the next giveaways
so stay tuned!
Prize Pack #1
Falling Kingdoms by Morgan Rhondes
The Raven Boys by Maggie Stiefvater
plus 2 surprise books!
 Prize Pack #2
Second Chance (The Slayer Chronicles #2) by Heather Brewer
Lucid by  Adrienne Stoltz & Ron Bass
plus 2 surprise books!
Prize Pack #3
Zombies: Encounters with the Hungry Dead by John Skipp
Blind Spot by Laura Ellen
plus 2 surprise books!
(Dudes, this zombie book is EPIC!  So many freakin' awesome authors found in this huge book!
A must have  for any true zombie fanatic!)
The first winner drawn will get to choose between the 3 packages,
the second winner will get to chose out of the remaining 2,
and the third gets the last!
This contest is open Internationally.
Good luck, and be sure to stop by next week for the week #4 in our
month long blogoversary celebration!
What will we be giving away?  You'll have to stop by and check it out!
If you missed out on Week #1′s giveaway
you can check it all out right here! 
If you missed out on Week #2's giveaway
you can check it all out right here! 
Problems with the Rafflecopter?
ENTER HERE! 
a Rafflecopter giveaway